Last Updated on September 15, 2020 by Mark S. Taylor
The battery is the life of your car and it needs attention to continue serving your diligently. This is however the one part that most car owners forget to pay attention to only ending up with lots of challenges from time to time. With so many car battery options readily available in the market, it may not be as easy to pick the right one for you. But using professional help eases out the search for you so you understand your needs and the type of battery that is most suitable for them. With a little help you definitely will find the best car battery no matter the power needs you have.
This buying guide is designed to give you an insight into the best car batteries available. Apart from getting familiar with the best brand of car battery, you will also get the best car battery prices so you can find a good one you can afford for your automobile. It is my hope that by the end of this read you will have a much easier time making your pick or comparing some of the best auto batteries.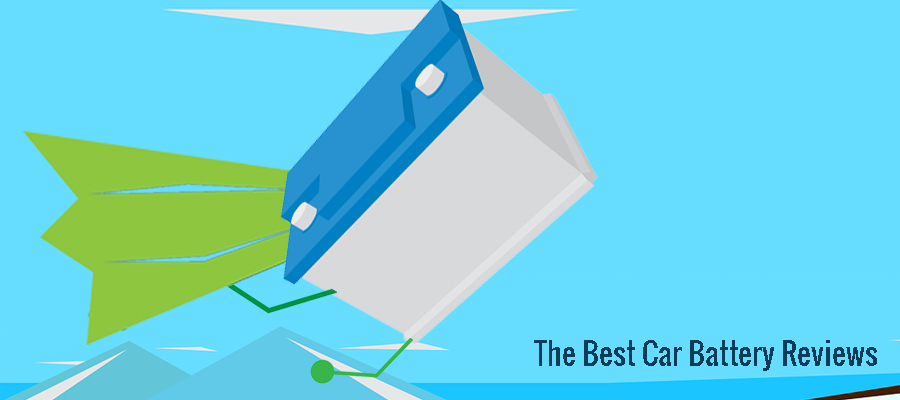 Get to know the battery types
Wet/flooded batteries – They are low priced and come with design that uses freely suspended plates. They are maintenance free and come sealed so you need not replace gases.
Calcium-calcium batteries – Feature calcium alloy on plates to reduce fluid loss and have slow self discharging rate.
VRLA – Valve regulated lead acid batteries feature safety valves that are pressurized as a means of stopping fluid loss.
Deep cycle – Offer power for long periods and have thicker plates to increase capacity charge. They are suitable for electric cars, golf carts and small boats.
Lithium ion batteries – They are lighter and suitable for high performance vehicles. They are quite expensive.
The Best Car Battery Buyer's Guide
Consider reserve capacity – This is the standing power of you battery as far as continuous supply of minimum voltage goes. Excellent RC ratings mean the car can run on the battery alone even when alternator fails.
Check cold cranking amps – CCA measure ability to start even in freezing conditions. It is harder to ignite during such because engine oil thickens and chemical reactions are slowed down.
Go for fresh battery – Batteries less than 6 months old are considered fresh and offer excellent performance to older ones that die sooner. Date stamps on batteries signify month and year so be sure to check when buying.
Reviews of The Best Car Batteries
Optima Batteries 8171-767 (DS46B24R) YellowTop Prius Battery
Specs
CCA – 450
Reserve Capacity – 66 minutes
Weight – 26lbs
Voltage – 12
For 40 years Optima Batteries have offer their unique technological innovation each and every product an ultimate source of power. The Spiral Cell Technology is the innovation that has made the brand an achiever and has actually revolutionized automotive industry. Optima Batteries yellow top Prius battery is a high performer which charges fast. The dual purpose automotive battery is suitable for cars that need heavy duty battery. For maximum output with reduced wear and tear, this battery has low internal resistance. Its material resists vibration up to 15 times posing no threat to its overall structure.
The most distinguishing features of the Optima YellowTop Prius battery include deep cycle power, premium quality high charging capacity and spill proof. It is a maintenance free battery that you can truly rely on.
The pros
The battery offers up to 3 times longer life
It is maintenance-free
It has excellent vibration resistance
The battery is a deep cycle with reliable cranking power
It recharges faster
Can be mounted in any position
The battery is spill-proof
The cons
This battery requires more installation time
It is poor when it comes to drain issues
May require some maintenance from time to time
ACDelco 94RAGM Professional AGM Automotive BCI Group 94R Battery
Specs
CCA – 800
Reserve capacity – 140 minutes
Weight – 51.6 lbs
Voltage – 12 V
The durable high end parts and batteries from ACDelco are what have made it among the best car battery brands in the automotive industry. The 94R AGM battery is among the most useful you will find under the brand and is suitable for low weight sports cars and bulky trucks. The high density negative paste featured on the battery prolongs the life span and calcium used enhances life cycle. To ensure that there are no spills and leaks this battery is help firmly by electrolyte within the car. It has an asbestos glass mat design which maximizes car safety and also limits electrolyte flow. Also worth mentioning about the battery is that it uses oxygen recombination to reduce loss of water.
This ACDelco professional AGM battery has a vent cap design and improved acid circulation together working to prevent acid leakage. It has robust envelope separator with a back that is puncture resistant to increase acid circulation and prevention of shorts. With improve acid circulation the battery manages to remain cool and at the same time its life is extended considerably.
The pros
This battery has impressive 800 cold cranking amp
It features silver calcium stamped allow to improve performance and increase cycle life
It features high density negative paste to extend battery life
It has vent cap design to resist acid leakage
The battery has robust envelope separator
It has calcium lead positive grid
The cons
It requires regular care and maintenance
Is badly affected by corrosion
EnerSys Odyssey PC680 Battery Extreme AGM 12v 170cca
Specs
CCA – 170
Reserve capacity – 24 minutes
Weight – 15.4lbs
Voltage – 12
This is another very reliable car battery from a brand you can trust for quality. Its 2 year warranty goes to show just how much confidence the manufacturer has on the battery. The Odyssey PC680 battery is made of a material that is resistant to corrosion and high conductivity ensuring that the surface is protected from chemical reactions that can be damaging. The design easily fits into big and small vehicles and you will also love the high reserve capacity feature that keeps you going. It features robust intercell connections within the battery to prevent spills and vibrations that can damage the battery.
The Odyssey battery features sealed design which ensures gases are recycled internally during charging or operation. The plate surface areas of this battery is 15% more compered to spiral wound batteries of its size. It is a battery that delivers more power and more reserve capacity making a very reliable choice.
The pros
It has a good warranty
The battery has longer cycle life
Faster recharges and vibration resistance
It is light weight and features compact design to fit into most cars
The cons
This battery is a little expensive
It has a different assembly compared to most batteries
XS Power D3400 high output battery
Specs
CCA – 1000
Reserve capacity – 135 minutes
Weight – 46lbs
Voltage – 12
This XS Power battery is a deep cycle power cell featuring sealed AGM design that suits most cars. It is among the best car audio batteries you can go for especially when you have upgraded the system in your car. It is the perfect replacement for standard battery to offer extra power needed for aftermarket systems that are high performing. It has no external vents to allow the battery fit into factory locations easily and the leak proof design keeps it protected from hazardous leaks. Its impressive cranking ensures maximized output every time even for the highest performing engines. It is designed to resist vibrations and heat conditions and it is also sealed in ABS plastic reinforced case. Considering that it stores energy, you will not need a capacitor for the system you have in place. It is among the best car batteries you can choose especially when you need that extra power.
The pros
This battery features non-hazardous design and is leak proof
It has an impressive cranking power suitable even for high performing engines
It is easy to install and it is also designed to be versatile
It has very low internal resistance
This battery is durable and tough and comes with valve regulation and spill protection
The cons
The XS Power battery is high priced compared to other batteries
It is also heavier and bulkier compared to other batteries
Optima Batteries 8002-002 34 RedTop Starting Battery
Specs
CCA – 800
Reserve capacity – 100 minutes
Weight – 37.9lbs
Voltage – 12
Optima batteries red top designs deliver powerful cranking ability even under harsh conditions. This 8002 battery made a good choice for heavy duty use thanks to its high power, starting ability and leak proof design. The redtop AGM battery is a high performer that withstands extreme corners and hard launches hence is suitable for all kinds of road uses. It is the ultimate automotive battery, truck battery and battery for any other application. It is resistant to common battery failure causes and features a SpiralCell technology. The technology has series of spiral wound cells with two pure lead plates coated in lead oxide. The spiral winding lead plates result into precision controlled batteries that you can fully rely on. Critical tolerances humidity and temperatures are closely monitored to ensure that you get the very best of the battery in the end. The battery's unique manufacturing is what has set it apart from others. Optima batteries 34/78 red top is durable and budget friendly so you get to enjoy superior performance without paying too much for it.
The pros
This battery offer string starting burst
It is designed to withstand harsh weather conditions
The battery has faster recharging ability and has impressive vibration resistance
This battery works for most cars including trucks and it is an easy fit thanks to the design
It is designed to be spill proof
The battery is maintenance free and offer longer life
The cons
It is not very suitable for high electric loads
It is exclusively for starting up since it is not for deep cycling
Compared to its performance it is a bit pricey
What's the main reason you're looking to buy a new battery?
Most people will start looking for a new battery when the existing one is already dead, However early intervention can save you from lots of inconveniences. Some of the signs that you should start looking include
Slow engine cranking
Regular engine light
Low battery fluid
Battery case swelling and bloating
Battery leaks
Battery over three years
New audio system installed
Even if the above signs are not giving much trouble with your car, it is important that you have the battery checked out and tested so you can get a replacement on time and as appropriate.
Which one is right for me?
The right battery for your car will be determined by the immediate needs you have. For instance you may want to choose cold weather batteries if you are worried about approaching winter months and feel your current battery may not survive. There are also very good car audio batteries in case you have just installed a powerful audio system in the car for your entertainment. Different car battery sizes are also suitable for different car models so you may also want to use that categorization to find the right battery for you.
How do I know what to buy?
Some of the most important aspects that will guide you into the finding the best battery for your car include age of battery, size, brand, reserve capacity and the cold cranking amps of the battery. If you are not very sure about examining the battery yourself and evaluating the important aspects, you can visit your car dealership to get guidance or you can also use the manufacturer's manual that came with your car to find out what battery types are recommended for it. Just ensure that you sure of the battery you are about to buy; never buy the first one you come across without being thorough with your checks.
The cheap and cheerful alternative
Affordability is what every kind of buyer is looking for and you are also most likely to be looking for a cheap battery for your car. However the cheap cheerful alternative you are looking at may not be the best one for car. This does not mean that it is not possible to find cheap auto battery deals, it is very possible to find cheap options but it is always advisable to settle for quality first before anything else. Some of the top brands you cannot go wrong with are Optima, XS Power, Exide, Bosch and AC Delco.
What size do I need?
The size of your battery does matter and you should always ensure that you choose the right one for you. The batteries are available in different sizes designed for different car models so it can't really be that hard to find what suit yours best. For instance, size 65 makes the perfect choice or big bodied Ford, Mercury cars and Lincoln cars whereas size 75 is suitable for general motor cars. It is important to remember also that batteries can be designed for different weather conditions. If you are not very sure about what size is suitable, consult your car dealership or local auto supply store.
What is the average car battery life?
The average car battery life is anywhere from around three years to five years but the battery needs should always be used to determine when it is suitable to make a replacement. Under normal conditions you can enjoy four years with your battery before needing a replacement.
The final verdict
Paying attention to your car battery is of great importance as it is the only way you will manage to spot and stop problems before they become major disappointments for you. The myriad of batteries available in the market gives you a chance to find the best new car battery. Remember the choice that you make will highly determine the kind of performance you get from your battery hence the importance of ensuring that you check all aspects that matter when making your selection.
Apart from size, life, and reserve capacity remember to check what your battery is designed for. Whereas some batteries are suitable for aiding general performance of your car, some are ideal only for starting busts and others offer extra power needed for your audio system. Find out everything there is to the battery you are about to purchase and ensure that you know the best place to get a car battery. Buying directly from manufacturers comes with its share of benefits but you can find the right battery from other reputable trustworthy sources just as easy. As long as you know what truly matters in a battery, then making your selection is easy.
The above reviews feature some of the best batteries the market has to offer. The options are however not limited to this review hence you can check out other battery options and make comparisons before making your final best pick.